Background and History:
Slow Cooker Italian Beef is a beloved and iconic sandwich hailing from Chicago, Illinois. It's known for its tender, flavorful beef and slightly spicy au jus. Originally, this dish was created as a way to make the most out of tougher cuts of beef by slow-cooking them until they're fall-apart tender. Today, it's a popular choice for gatherings and game day feasts.
Ingredients:
3-4 pounds of beef roast (commonly chuck or sirloin)
1 packet of Italian dressing mix
1 packet of dry onion soup mix
1 jar of pepperoncini peppers (sliced)
4 cloves of garlic (minced)
1 cup of beef broth
Sub rolls or Italian bread for sandwiches
Optional: Provolone cheese for topping
Instructions:
Place the beef roast in your slow cooker.
Sprinkle the Italian dressing mix and dry onion soup mix over the beef.
Add the sliced pepperoncini peppers, minced garlic, and beef broth to the slow cooker.
Cover and cook on low for 7-8 hours, or until the beef is fork-tender.
Once done, shred the beef using two forks. Let it soak in the flavorful juices.
Serve the Italian beef on sub rolls or Italian bread. Optionally, top with provolone cheese and broil for a few minutes to melt the cheese.
Serve with a side of the cooking liquid for dipping.
Serves: 6-8
Time:
Preparation Time: 10 minutes
Cooking Time: 7-8 hours
Nutrition Facts:
Nutritional information can vary based on the cut of beef and optional ingredients like cheese. On average, a serving of Slow Cooker Italian Beef (without cheese) contains about 300-350 calories, 30-35g of protein, and 15-20g of fat.
Notes:
You can adjust the spiciness by adding more or fewer pepperoncini peppers.
This dish is great for feeding a crowd. You can easily double the recipe for larger gatherings.
Leftover Italian beef can be refrigerated and reheated for delicious sandwiches the next day.
Allergy Warning:
This recipe contains beef and, optionally, cheese, which may not be suitable for those with meat or dairy allergies or intolerances. Please consider dietary restrictions when making and serving this dish.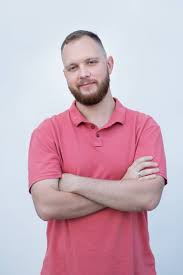 Latest posts by Fitzroy Neville
(see all)